Legends of the Past
Without these wonderful teachers, our school wouldn't be what it is today. We truly thank them for all their help.
Adam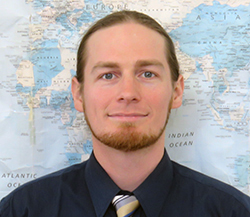 Wisconsin, United States
2015-2017
I learned more about teaching in six months at Storey's than I did in the previous four years of teaching in Japan. It was a wonderful place to work and it opened my eyes to a better way of teaching. Not only is Stephen a fantastic teacher, but he is also a great boss.

He created a challenging, yet relaxed atmosphere to work and grow in. He constantly challenges himself to improve and that inspired me to do the same. He is always trying to think of new ideas and ways to help his students and that's not just limited to helping them learn English. Stephen is also cultivating certain key life skills that the students can benefit from. His approach to teaching made it very easy and productive to talk to him about new things to try in the classroom. The school is always evolving to stay current and relevant in an ever changing world. But perhaps the best part of that school is that even though it's a high quality English school, it remains a warm and friendly place to work and study. Inside the school feels like home and everyone there is your friend. All the great events such as BBQs, park day and the holiday parties, bring everyone closer and no one does Halloween better than Storey's.

Every job has good days and bad days, but the magic of Storey's is that even the bad days can be fun. The positive attitudes and the endless amount of support made it easy to handle any situation. Tomo is irreplaceable and an incredible women and she helped me more times than I can count. Considering her, Stephen and the wealth of resources at that school, I feel that Storey's is the best school in Japan. I want to thank them for making me a better teacher and helping me grow as an individual.
Adam
Vicky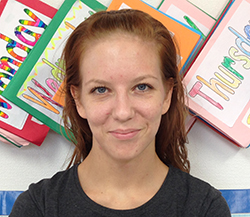 Stockholm, Sweden
2015-2017
I knew this was the school I wanted to work at right away. After my interview with Stephen at Storey's, I actually went back and cancelled all the other interviews I had lined up.

I've always felt welcome and part of the family at Storey's from the very beginning. And both the children and adults have always been happy to see me.

They've never even forgotten my birthday! And I'm so happy I got the chance to spend two full years with them all and see them grow and learn. There's really never a dull moment here!

I'd be thrilled to come back to Storey's in the future and I make sure to visit every time I'm in the area.

Take care, and hope to see you soon!
Vicky
Francisca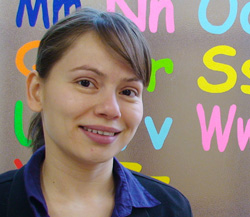 New York, United States
2010-2015
I will always remember my experience working at Eikaiwa Storey's. It helped me develop as a teacher and I found working for Stephen to be both challenging and very rewarding. Stephen is a man of great passion and his drive for excellence has continually pushed him to make Eikaiwa Storey's one of the best schools in the area.

I worked at Storey's for five years and during those five years we worked together to develop a fun lesson environment and a reading program. Some of my fondest memories are of the trips to Tokyo Disney Land, white water rafting in the summer down the Fujikawa, BBQ's in Iwamoteyama Park. I especially liked the Halloween events at Storey's. Halloween is a special holiday for me because it's my birthday! Decorating the school, carving Jack-o-lanterns with the students and dressing up in costumes was a great way to celebrate my birthday as well as share a part of my culture with our Japanese students. I enjoyed getting to know my students and watch their English skills improve over the years working at Storey's. I will always cherish the time I spent living and working in Fujinomiya at Eikaiwa Storey's.
Francisca